Chiropractors near me Brentwood
Jameson Chiropractic & Acupuncture is a St. Louis Natural Health Clinic owned by Dr. Gary Jameson and has been helping patients achieve optimum health for over 25 years.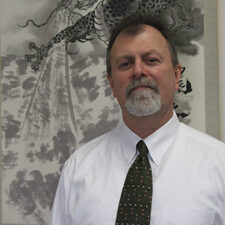 Dr. Jameson is certified in:
Acupuncture
Sports Injuries
Chiropractic Orthopedics
In addition, he studied Chiropractic in Chesterfield Missouri at the Logan College of Chiropractic and graduated 1985.
Not only ... but also, since then he has received ongoing education so he can be confident in providing his patients with the best care possible.
Equally important, in the 1980′s he spent time traveling between the United States and China in order to learn Acupuncture.
As a matter of fact, Dr. Jameson takes the time to understand the stresses in your lifestyle and activities, which may be limiting you from achieving and maintaining your optimum health potential.
In like manner, he enjoys seeing patients recover, then often reaching higher levels of performance and wellness than they thought were possible.
With this in mind, if you have never experienced the healing powers of holistic care, contact our office to schedule a free consultation. We will give you a thorough examination and provide you with a personalized treatment plan that is tailored to your particular needs and requirements.
Moreover, Dr. Jameson is passionate about Martial Arts. He began Martial Arts training in 1973 and went on to start his own Martial Arts school in the 1990s.
Correspondingly, he branched out into the field of natural health because he wanted his students to be well enough to compete.
Similarly, He found that acupuncture, chiropractic, and physical therapy helped his students improve and sustain their health.
Jameson Chiropractic & Acupuncture is conveniently located in Brentwood, Missouri.
At the present time, you can visit Dr. Jameson's Martial Arts School website by going to St. Louis Tae Kwon Do Academy